Once you have a new WordPress site up the first thing you'll want to do is change the way it looks.
We'll need to head over to the Themes area in the Dashboard and choose a theme.
Dashboard > Appearance > Themes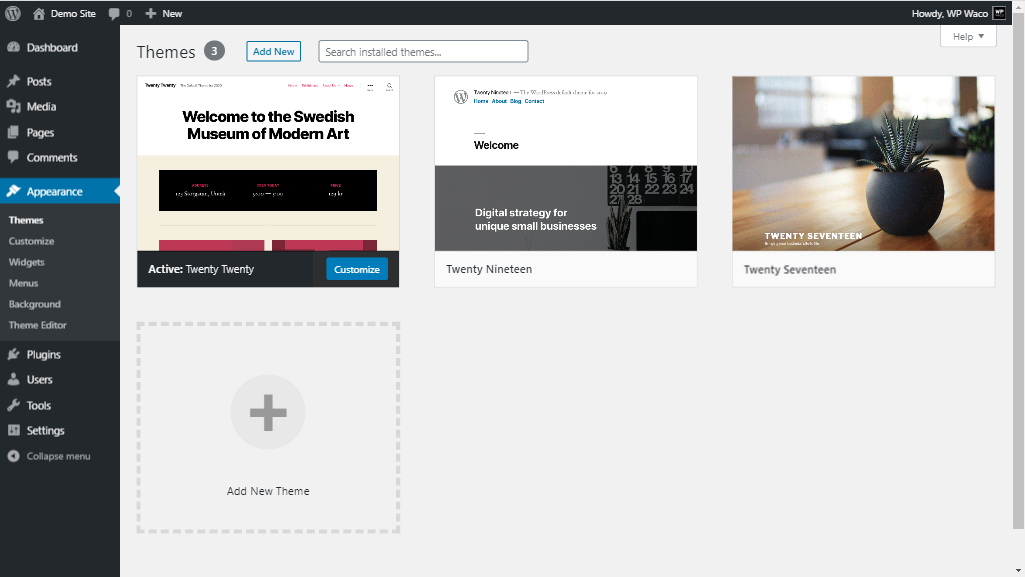 You can either choose a theme that's already installed on the server, like these "Twenty" themes that WordPress makes every year, or you can click Add New and browse through the theme directory.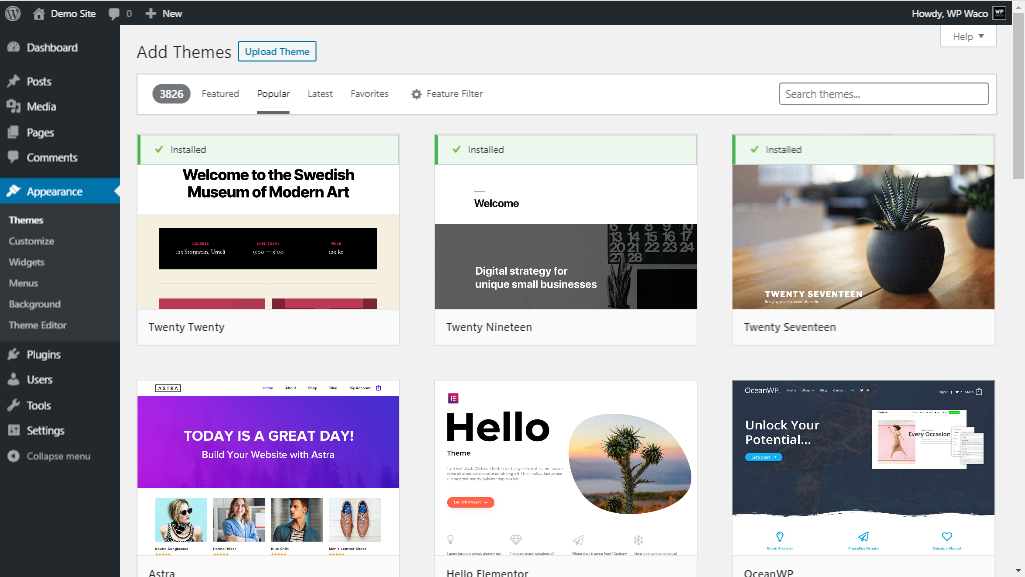 Just a heads up.. there are over 7500 themes in the directory and even more available with a Google search. This could take you hours and you will be disappointed when you find the perfect theme and assume your site will look exactly like the picture when you click the install button.
It won't.
In fact, if you preview the theme it will look ugly because the theme is just a container for your content and you won't have any at the beginning.
Some themes come with a way to import demo content that you can start your site with, but you'll have to go through and replace it all with actual content.
What I recommend is spending a few minutes to look at the options and just pick one that looks good enough. You'll have to do work with any of them to get it looking the way you want and they're all gonna have their own way of getting the job done.
I personally use the Beaver Builder theme for all of my sites because it's flexible enough for me to make it look like anything I want with the Beaver Builder plugin.
If you use a page builder plugin (and I strongly suggest you do), then there are some good themes that are flexible enough to make any design you can imagine and work well with the top page builders.
Currently there's Astra, GeneratePress, Page Builder Framework, OceanWP, and Hello. I also heard about another theme recently called Kadence that might be worth looking at too.
The important thing is to pick a theme and get started on the content.
Whatever theme you choose will be able to display words, pictures and buttons. That's all you need to get your visitors to take action.