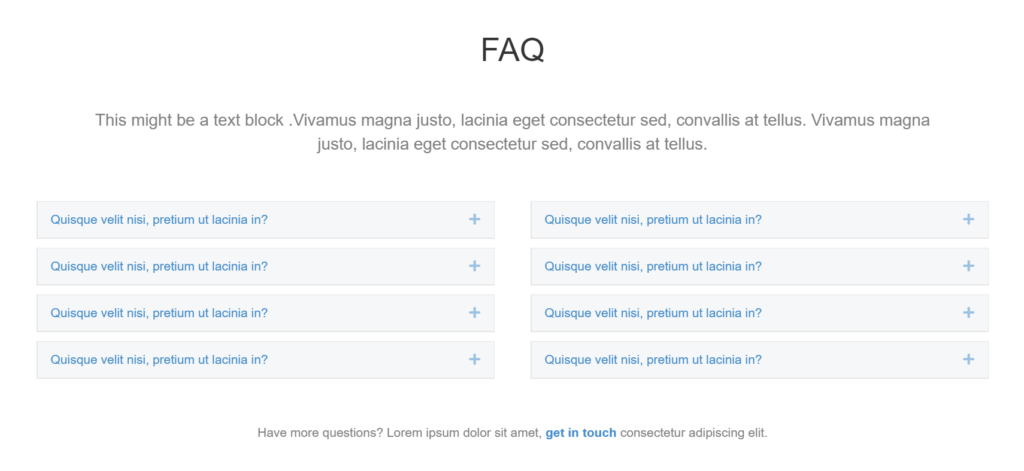 There are 2 ways to add an FAQ section to your WordPress site with Beaver Builder.
1. Accordion Module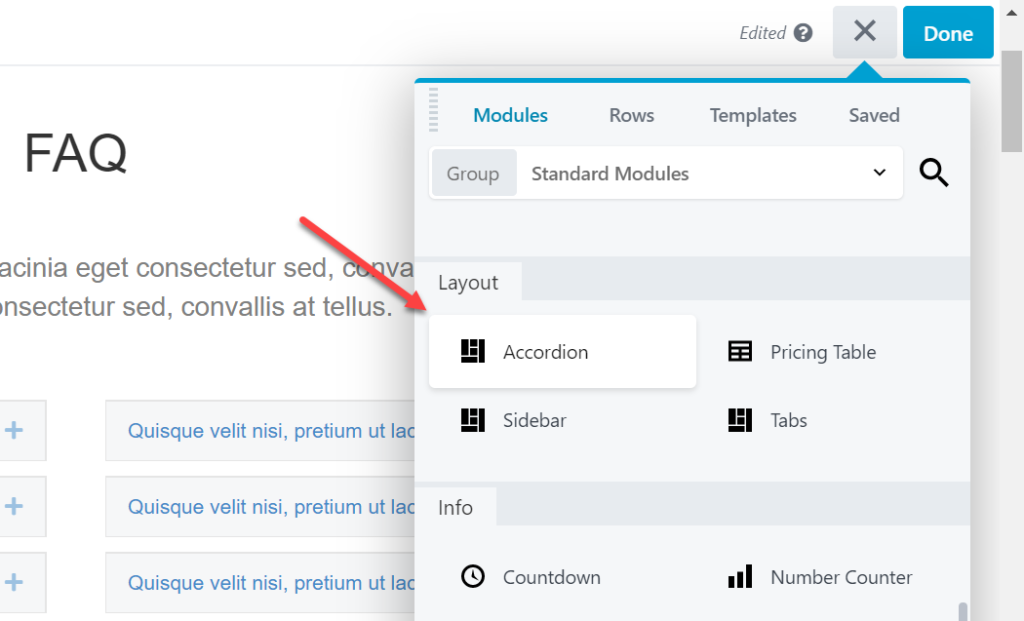 When you drag this module onto your page you will get a place to add questions and answers under the Items tab.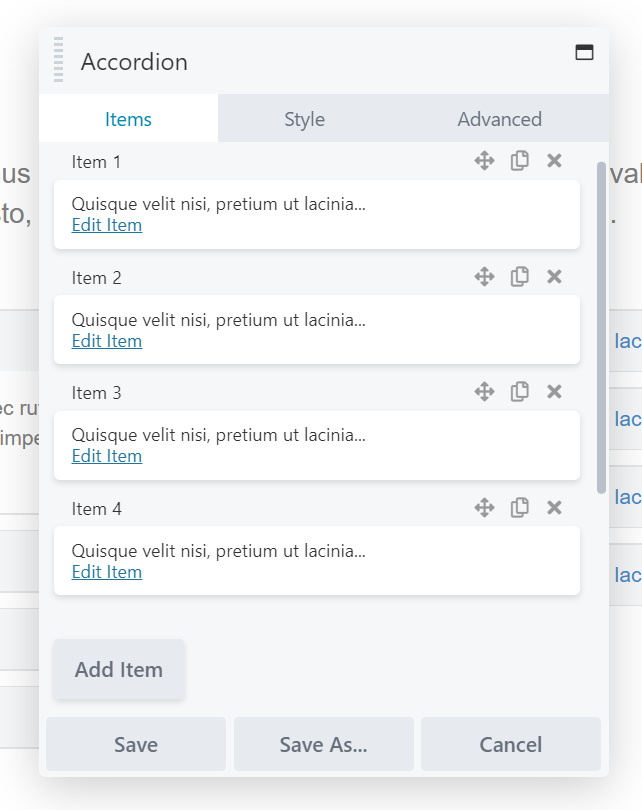 When you click Add Item or Edit Item you will see a box to add the Label that people can click on and then the Content they will see when the accordion opens up.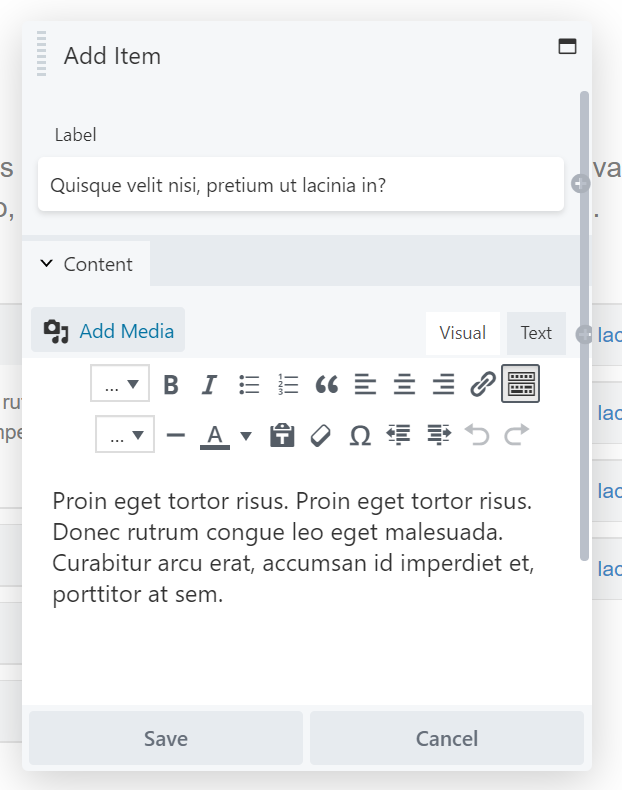 2. Prebuilt Row
There's another way to quickly add an FAQ section to your site with the Prebuilt Rows in Beaver Builder.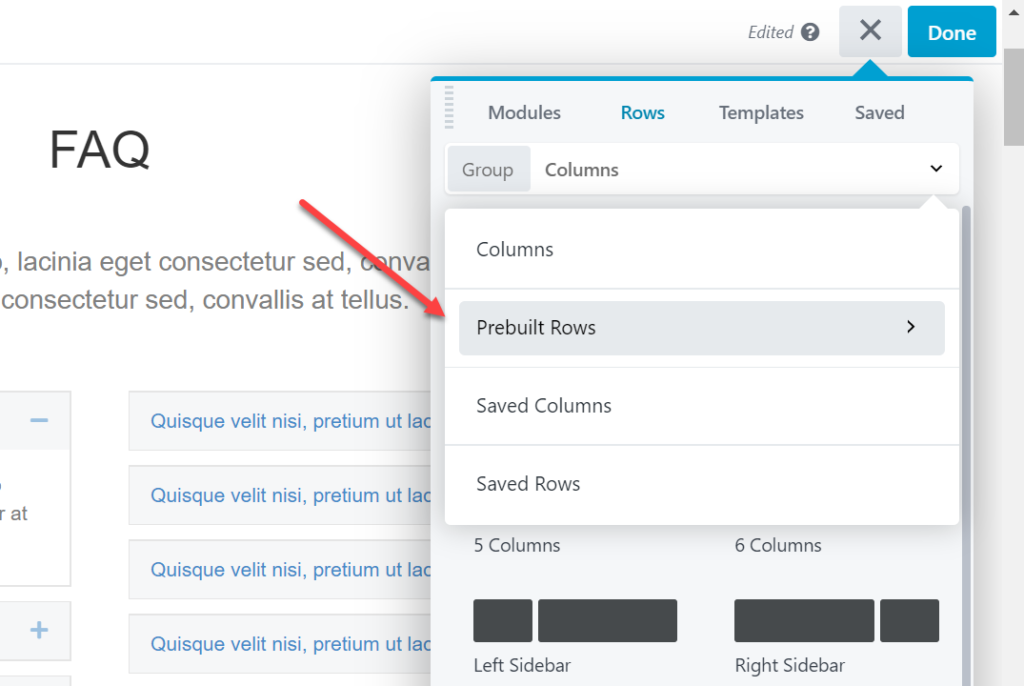 You can get to this section by choosing the Rows tab and then selecting the dropdown menu and clicking Prebuilt Rows.
Under that you will see the FAQ option.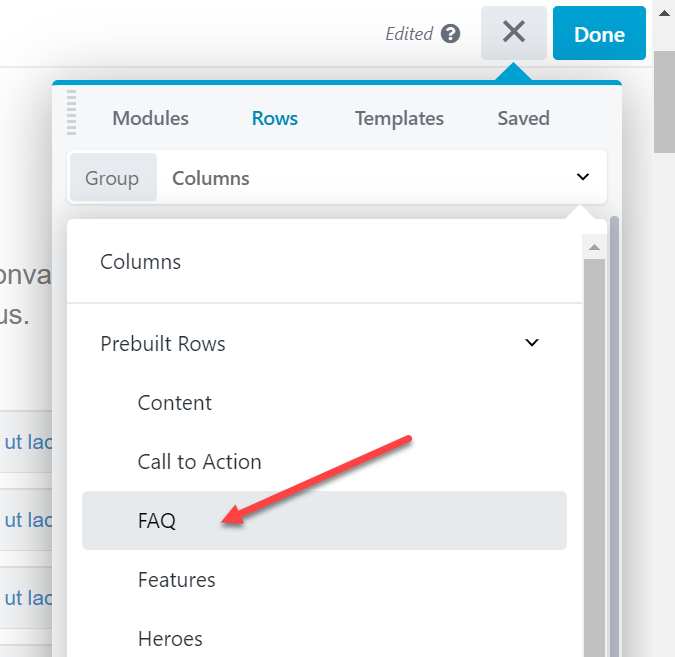 From there you will see a bunch of FAQ sections that have already been built for you.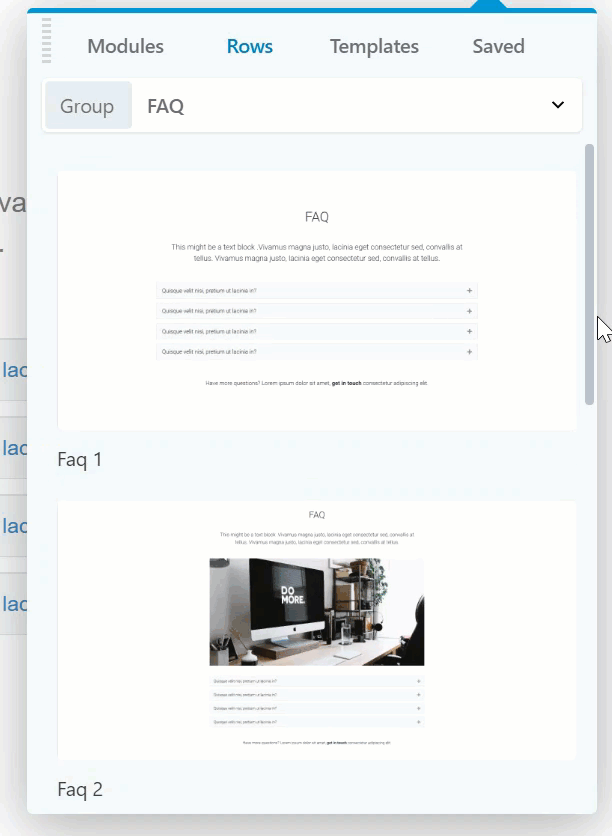 Drag one of these onto your page and then start replacing the text and images with your own.
Bonus: PowerPack and UABB FAQ Modules
You can also use the special FAQ modules from the PowerPack and UABB expansion packs for Beaver Builder.
Just use the magnifying glass to search your modules for "faq" and they should pop up in the results.